Introducing 2 year old, 15.2 1/2hh Thoroughbred filly "French Cotton" who's now available for adoption from our Marysville, Ohio facility! This young mare has really shown us what she is made of considering her first week of work was in an indoor arena during the 50 mph winds of last week's hurricane.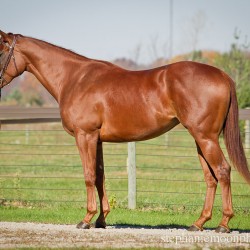 Read more at the source: French Cotton – Available For Adoption
Article excerpt posted on Sidelinesnews.com from Beyond the Track.
Double D Trailers Info