Two Socks, after. She is now living a healthy, happy life! Loxahatchee, FL (September 10, 2012) – Florida Trac is a rescue organization dedicated to caring for Florida thoroughbred horses that are no longer able to race. Many of these horses have sustained injuries or acquired medical or even surgical problems that are crippling and/or life-threatening and expensive to treat.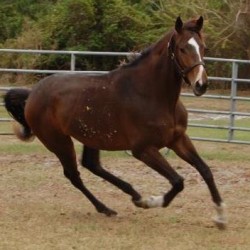 Read more at the source: Help Florida Trac Rescue to stay on Track
Article excerpt posted on Sidelinesnews.com from Tails & Trails.
Double D Trailers Info