by Marti Hohmann CPDT-KA This highly skilled, obedient Labrador Retriever is available for placement to a certified service dog home only. She is 28 months old, and has 18 months of obedience training under her belt, plus six months of service dog specialized task training as well. Serious inquiries only.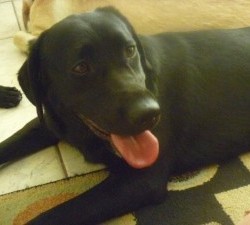 Read more at the source: Service home placement only for lovely lab
Article excerpt posted on Sidelinesnews.com from Tails & Trails.
Double D Trailers Info