Lexington, KY – Aug 8, 2012 – Riders have trained all year to prove their ponies possess the honed skill to jump in the US National Pony Jumper Championships at the Alltech Arena at the Kentucky Horse Park. With stadium seating and a lively audience, 31 competitors from around the country attempted a faultless finish and to set an unrivaled time to beat.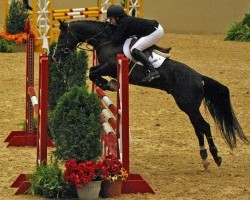 Read more at the source: The Sky's the Limit as Midnight Heart and Taylor Cox Reach for Starry Wins at USEF Pony Jumper Finals
Article excerpt posted on Sidelinesnews.com from Show World.
Double D Trailers Info