For the first time in six weeks, trainers all over the West Coast are gratefully waking up without the assistance of an alarm clock. HITS Thermal wrapped yesterday as a great horse show should – with an exciting finale grand prix and top notch riders battling it out over a difficult course to the sounds of an enthusiastic crowd. Designed by Olaf Peterson, the $200,000 Lamborghini Grand Prix of the Desert drew 53 star studded entrants. But no one, not Rich Fellers, not Jill Humphrey, not Hap Hansen, not last year's winner Jill Henselwood, could get the best of a certain blond haired girl with a pixie face. That was how I described Lucy Davis when I interviewed her less than one year ago, after she won her very first Grand Prix in Los Angeles. That article, which ran in Sidelines' August 2010 issue (and is reproduced here for your reading pleasure,) introduced a promising young rider. I write about a lot of talented youngsters like her, but with changes in horses, college, and other roadblocks, only a few of them go on to make a bigger impact in the industry.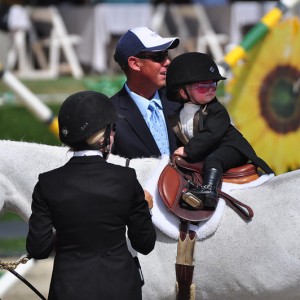 Read more at the source: A Star is Born.
Article excerpt posted on Sidelinesnews.com from On the Line.
Double D Trailers Info