The 2014-2015 year has officially begun! The team is already busy! The day before classes we had an equestrian club get together. This was an informal meeting just to get to know each other. Most of the students who attended were eventers, a few interested in IHSA attended as well.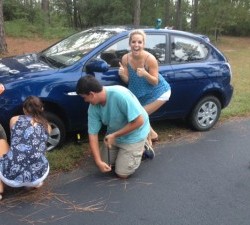 Read more at the source: Back to school!
Article excerpt posted on Sidelinesnews.com from Pacer Pride.
Double D Trailers Info