Wellington, Florida – January 15, 2014- Born three months premature and weighing only 2 pounds Eleanor Brimmer (Ellie) and her twin sister were in a rush to take on the world. From the moment Ellie arrived her family knew she would have multiple obstacles to overcome in her future. At 27 years old Ellie has met those challenges head-on giving other children and adults with Cerebral Palsy a hero to look up to.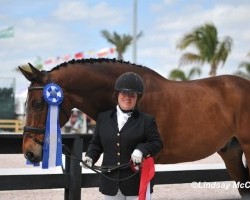 Read more at the source: Para-Equestrian Ellie Brimmer Prepares for 16th Annual Key West Half Marathon and 5K Run to Raise Money for The Cancer Support Community of Greater…
Article excerpt posted on Sidelinesnews.com from What's Happenin'.
Double D Trailers Info