Welcome to Rolex Kentucky Three-Day Event, presented by Bridgestone – and the first day of dressage. We had just enough time to get to the stadium where we took a few pix of Sinead Halpin and "Tate" – Manoir de Carneville, who performed the test ride. Last year they finished third at Rolex, winning the USET Foundation Pinnacle Cup as the highest-placed US rider/horse combination as well as Best Conditioned Horse.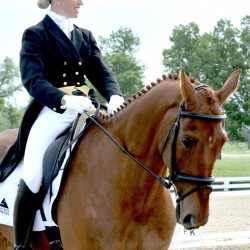 Read more at the source: ROLEX 3-Day: Dubarry Style Awards, Cross-Country Course Walks, Things To Do, ETC
Article excerpt posted on Sidelinesnews.com from LaurenGallops.
Double D Trailers Info