By George Williams
"Behind every successful man, there is a strong woman." Granted, it still might be true in my case, but the old adage is surely outdated and no longer always correct. However, in equestrian sports, it's fair to say that behind every successful rider there is a fabulous groom. Many years ago, when I was competing internationally, I found this to be very true although for me, it truly was a village full of terrific individuals: owners, farriers, vets, coaches, spouse, daughter and grooms—all of whom collectively made what I did possible.
Most top riders and owners know the value of a good groom. They are the ones entrusted with the care of the horse. In reality, probably nobody spends more time with the horse than the groom. In many cases, nobody knows the horse's legs better than the groom nor other details such as quirky eating habits. A good groom will pick up on changes in a horse's stress level, or increased sensitivity to currying, or a slight swelling in a leg, a slightly warmer hoof or any number of slight changes that may be significant. But that's only part of it. A good groom knows the rider as well, and helps them be mentally in the right place to perform at their best.
I was incredibly fortunate to have some excellent grooms. Not only were they good at braiding, bandaging, brushing and bridling, but they also had another quality that is not a skill set easily taught. They had an empathy for the horse: an awareness of the horse, both physically and mentally, and they brought the smallest changes to my attention. I, in turn, could bring it to the vet's, farrier's or owner's attention so that whatever it was could be evaluated in a proactive manner. Proactive is the key.
At times, we need to be more proactive with our grooms. There were times when competing in Europe that I would help my groom change hotels in the middle of the night because the cheap "official" grooms' hotel in those days was not quite acceptable. There were other occasions when I should have been more proactive and done more for the comfort and safety of my horse's groom—the groom who was so dedicated in their care of the horse that I was so unbelievably lucky to be able to compete.
At the recent FEI Sports Forum in Lausanne, Switzerland, I witnessed an historic moment when Ingmar De Vos and Lucy Katan signed a Memorandum of Understanding (MOU) with the International Grooms Association recognizing it as a stakeholder in the FEI family. Over the past several years, grooms have been recognized more and more with groom awards. The Global Dressage Festival frequently recognizes the groom of the winning horse in the highlighted class of the competition. The FEI also has a prestigious Best Groom Award. However, in my mind the new MOU is a major step forward.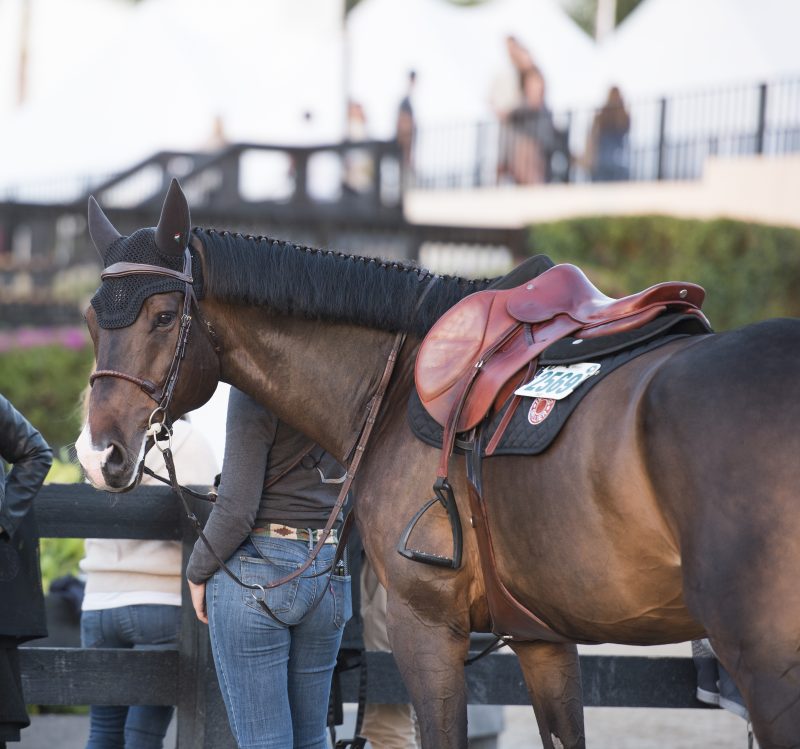 FEI Sports recently signed a Memorandum of Understanding (MOU) with the International Grooms Association recognizing it as a stakeholder in the FEI family.
Photo by Melissa Fuller
It will make our sport better at recognizing the grooms as the true professionals that they are and give them a platform to be able to improve the conditions in which they live and work while at FEI events. Things that would make it more manageable and safer to do their jobs—such as cleaning up narrow, cluttered stable aisles—and make it safer for our horses. I see this well-deserved formal recognition as a win-win for everyone, especially for our horses. It goes without saying that a good rider must respect their horse in order to get the most out of the horse. It's about time that we formally acknowledge that we, and the world of horse sports, must respect the grooms as equally as we respect the other professionals involved in making that ride down the centerline the best it possibly can be.
Double D Trailers Info