Jessica Howington
Ocala, Florida
Owner/Rider at CrownView Dressage, Realtor with Showcase Properties of Central Florida and Nurse Practitioner
How did you get involved with horses?
My parents were involved with horses when I was very small. They had an 1,800-acre farm in South Georgia where they raised horses and cattle. When I was a baby, my mom would take me for rides on her horse. From there it evolved to me riding bareback on one of our saintly Quarter Horse mares, Twist. I would gallop Twist through the fields and even sneak in some jumps without my parents' knowledge. I know they would not have been too happy about that! Eventually we moved Twist to a boarding farm where I saw other people riding in saddles—English saddles. So, I decided I wanted a saddle (finally) and wanted to start jumping. When I was about 9 years old, I started eventing. I had a very successful go in eventing but after many years and a couple of bad falls, I decided it wasn't worth the risk for me or my horses. Eventually, dressage became the predominant discipline.
What do you love about dressage?
My favorite aspect of dressage is the relationship between horse and rider. It takes time. It takes patience and humility. It takes so many things in order to be successful and hopefully accomplish all of these lifelong dreams and goals.
What part do you play in the horse world?
I turned professional in 2021 after much deliberation. Today, my family and I own CrownView Dressage, a 157-acre training, boarding and breeding facility in Ocala, Florida. When we bought the farm a year and a half ago, I took in several training horses and started giving lessons. However, after about a year I realized how much I missed my career in healthcare and practicing as a nurse practitioner. Until I focused on horses full time, I didn't realize what an important part of my life healthcare was. I missed seeing patients and being in the medical field. I decided to take another turn with my professional equestrian career, and continue to build my boarding and breeding business at CrownView Dressage. I'm now back to working again as a nurse practitioner and am currently focusing on training my five competition horses, including my Grand Prix mare Cavalia.
What's your biggest achievement in the horse world?
My KWPN mare Cavalia and I were shortlisted for the 2020 Olympics. However, I think my biggest accomplishment in the past three years is being able to learn as much as possible from the horses I've had. I've been very successful with them on the CDI Small Tour (Prix St. Georges and Intermediaire levels). It's the process and figuring out each horse and their quirks that I enjoy the most about the sport.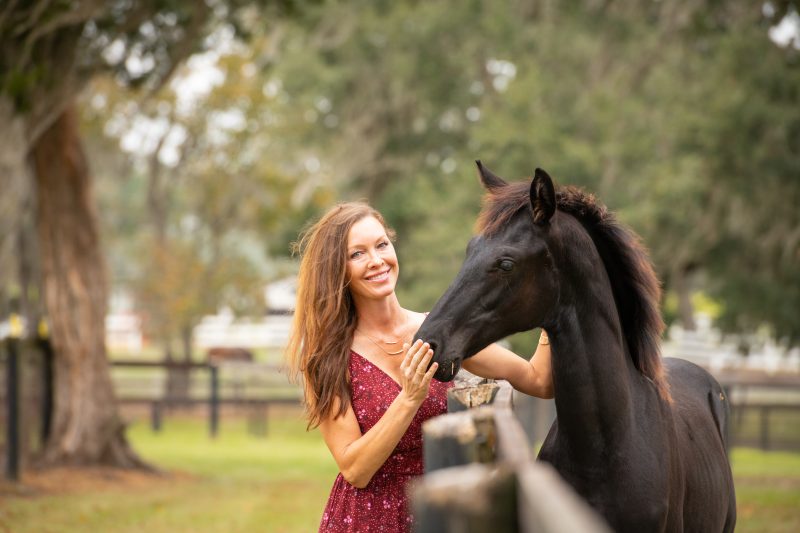 How have you been able to juggle horses and working in healthcare through the years? Juggling everything has been pretty crazy. I worked full time during RN school and nurse practitioner school in order to pay for my living expenses and college in general. That meant I took a huge break from riding for years. I've often had to make difficult choices in career paths versus my true passion of horses in order to achieve my goals. Today, I'm working two jobs as a nurse practitioner (two days in a natural care clinic and two days doing routine COVID testing), working on my doctorate in natural medicine and my certification in functional medicine. I'm also working as a real estate agent. Even with all these responsibilities, I'm still able to ride and train my horses five days a week.
What are your equestrian goals?
My goals for my horses are to keep them happy and healthy in their work. If we can continue to be successful in the show ring, that's just an added bonus. In addition to competing, I also want to get back to developing young horses. Right now we have two yearlings, three weanlings and six foals on the way this coming year. I'm excited to see how our breeding program develops.
How long have you been part of the real estate world?
I have been a realtor with Showcase Properties in Ocala for a year. My family has been in real estate for generations, so I wanted to get involved as well. I'm hoping to get more involved with real estate in the next year and specialize in horse farms.
What is the best thing about your life?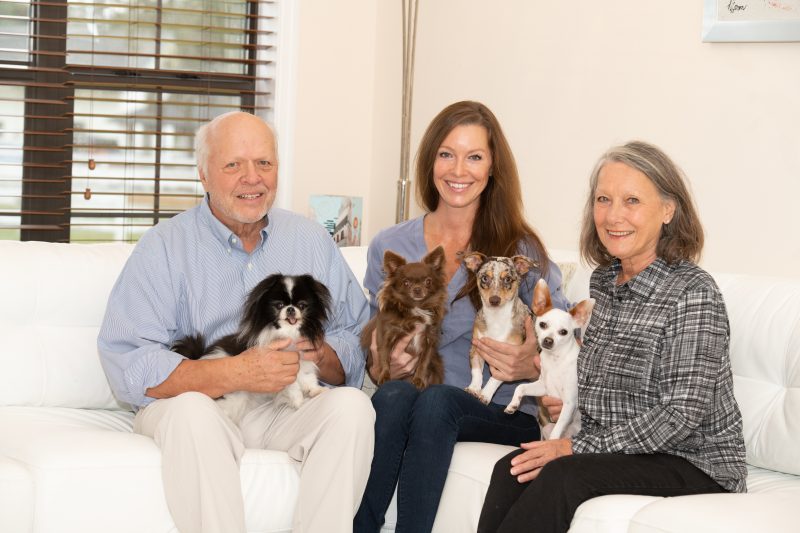 A lot of people have asked me how I juggle everything. I've been very lucky that my parents have been such great role models, supporters and cheerleaders in everything I do. Throughout my life, they have instilled the importance of work ethic, morals,
dedication and sacrifice in me. I'm so thankful to have the best parents.
For more information, visit @crownview_dressage
Photos by Melissa Fuller, msfullerphotography.com
By Laura Scaletti
Double D Trailers Info