By Kimberly Gatto
Photos by Lori Ovanessian
It's been said that there are two lasting bequests we can hope to give to our children: One of these is roots, the other, wings. The late Davy Jones — legendary entertainer, teen idol, and frontman of the pop group The Monkees — gave both to his four daughters. The star, who passed away in 2012, also gifted them with his lifelong love of equines. In return, the girls have dedicated themselves to fulfilling the wishes of the father they so adored — by caring for his herd of beloved horses.
Nestled in a picturesque setting in Santa Barbara, California, the retired horses that Davy Jones owned and loved are now living their best lives just as he would have wanted. Since his untimely passing, the four Jones girls — Talia and Sarah, from the singer's marriage to Linda Haines, and Jessica and Annabel, from his marriage to Anita Pollinger — have lovingly cared for the horses their dad left behind. In deference to his lifelong passion for horses, the sisters established the Davy Jones Equine Memorial Foundation (DJEMF) in 2012. The Foundation not only provides for the needs of Davy's horses, but also fosters a sense of connection and unity for fans throughout the world — with additional plans to help more horses, and people, in the future.
"Dad's life was dedicated to his horses, fans, friends and family — somehow he gracefully managed all of these relationships," daughter Sarah Jones McFadden remembered. Sarah, who once acted on stage alongside her famous dad in a production of "Oliver!," now maintains a thriving interior design business and lives with her husband, John, and their two kids in Santa Barbara. "When Dad was home, it was all about family and hands-on horses, morning, noon and night," she said. "He did all of the feeding, mucking and blanketing. There was always hay in his hair and dirt on his hands."
In the Beginning
Davy's story began in the working-class town of Manchester, England, on a smog-filled street with no horses in sight. The future Monkees star — who was known in real life as David, not Davy — entered the world on December 30, 1945. He was the youngest of four children, and the only son born to railroad fitter Harry Jones and his wife, Doris.
A small, spritely boy, Davy was born with a natural talent for the performing arts, leading him to take part in various local stage productions. As he grew, so did his talent; young Davy was featured on several radio shows and eventually earned a role on the popular British TV soap opera "Coronation Street." A natural athlete, Davy participated in sports ranging from cricket to boxing — the latter evolving after he was bullied by some much larger classmates. He also enjoyed watching horse races alongside his father. Harry Jones, while never a rider, was a fan of the sport and was happy to share this pastime with his only son. Armed with this interest, Davy aspired to one day become a professional jockey — a goal that seemed appropriate, given his small stature. 
The passing of his mother from emphysema when Davy was just 14 years old left him understandably heartbroken. Harry, realizing that his son needed an outlet for his deep grief, allowed Davy to leave home and school to travel to the racing hub of Newmarket — a three-and-a-half-hour train ride from Manchester — to begin work as an apprentice jockey in the stable of trainer Basil Foster. Comforted by the warmth of the horses in the stable, Davy discovered a lifelong passion.
Changing Course
Davy found himself with a small group of other boys caring for 20 to 25 horses. They would awaken at dawn each morning and spend long days mucking out stalls, grooming and bandaging horses, and Davy — who had never been on a horse's back — learned how to ride. He took quickly to the sport — first riding Fred, one of the stable's gentle hack horses, before moving on to a spirited racehorse called Stonecrackers. Basil noted that Davy had a natural seat and feel in the saddle. Had fate not intervened, the world likely would have come to know Davy Jones not as an entertainment icon, but rather as a winning race jockey. 
But the young boy's destiny was meant to change course. One day, a talent agent visiting Basil Foster's stable mentioned that he was on the lookout for a young actor to perform in a new stage musical. Basil suggested to the agent that he knew just the boy for the role — one of his apprentice jockeys, Davy Jones. It would take some time to convince Davy to leave the horses, however. 
Basil persuaded Davy to travel to London for the audition, where he was chosen for the coveted role of the Artful Dodger in the West End production of "Oliver!" This role would later bring Davy to America, and eventually to Broadway, where he would earn a Tony nomination for his performance. For Davy, though, it was not an easy decision. "Basil insisted I went, and I just cried," he told an interviewer many years later. "I wanted to be a jockey. But he said, 'You're going! Come back when you're famous.'"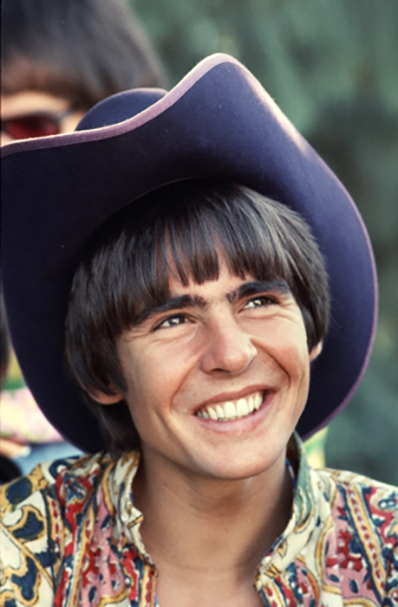 And famous he became. Davy appeared on "The Ed Sullivan Show" on the same night as the Beatles' debut, attended parties with show-biz legends like Judy Garland and played guest roles on several TV shows, eventually signing a contract with Columbia Pictures. Then came an audition for a TV show centered around the adventures of a fictional boy band called The Monkees. Davy's talent, charm and good looks earned him a starring role in the show alongside Micky Dolenz, Peter Tork and Mike Nesmith. 
Over the next few years, the four young men were catapulted to super stardom, with Davy Jones becoming a household name. The group earned two Emmy awards, garnered gold records (even outselling the Beatles at one point), and toured North America, Australia, the U.K. and Japan. Life became a whirlwind of signing autographs, conducting interviews and escaping from mobs of overzealous fans. Yet horses were never far from Davy Jones' heart. 
The Manchester Cowboy
In 1967 — at the height of The Monkees' fame — Davy returned home to England and to Basil Foster's stables, where several fan magazines chronicled his every move. Upon receiving his first royalty payments, Davy provided for his father and sisters, then purchased a couple of yearlings, Pearl Locker and Chicomono (which translates to "little monkey"), for himself. His passion for horses became well known, earning him the nickname "The Manchester Cowboy" — a moniker that would remain for the rest of his life.
Throughout his career, Davy found two constant sources of happiness in his life: his daughters and his horses. He delighted in being a hands-on dad to his four beautiful girls and introduced each one to horses at a very young age. 
"I was 2 when Dad started taking me to the pony rides in L.A., when he wasn't on the road," oldest daughter Talia Jones Roston remembered. "I have a photo of me trotting for the first time above my desk. This was the beginning of many wonderful memories we shared together with horses."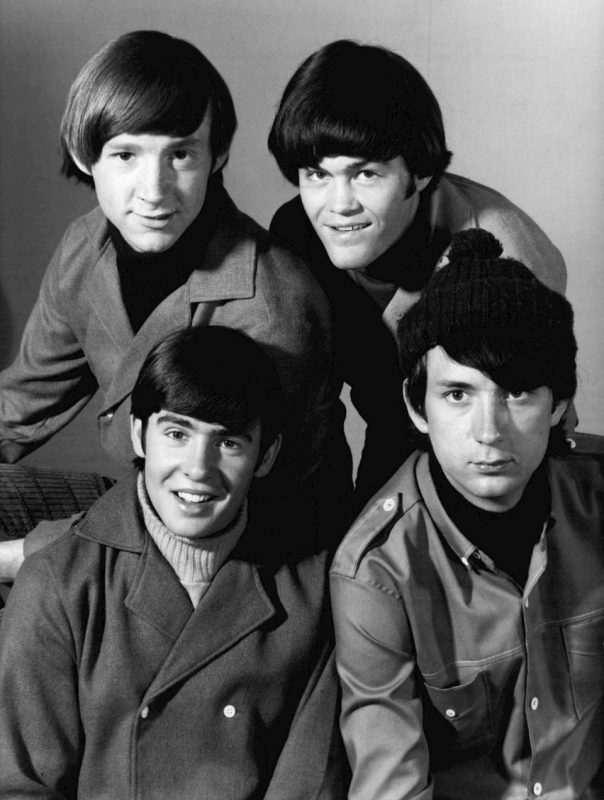 That passion has continued throughout Talia's life, as she now competes in the Adult Amateur Hunter division on the California A circuit with her own horse of a lifetime, Baas. Talia, a successful landscape designer who operates her own firm, resides in California with her husband, Jay. "It's been such an unexpected experience and privilege to be back competing," Talia said. "Dad used to show up and surprise me at shows when I was younger. Now I always talk to him before nervously entering the ring. I know he's somewhere close, cheering me on like he used to: 'Go get 'em, Cowgirl!'"
"We've all shared very special moments with dad and horses," Sarah and Annabel added. "His passion, hard work and dedication encouraged us not only in the barn, but also in life." Annabel, Davy's youngest daughter, is following in his footsteps as a singer and songwriter, showing great talent for both. 
With the advent of MTV in the 1980s, The Monkees experienced a resurgence in popularity as new fans discovered the group. This led to a reunion of the band members and a new worldwide tour. While busy touring, Davy continued to maintain stables in both the U.S. and the U.K., and any break in his schedule found him back in the barn with his horses. When he wasn't on the road, Davy enjoyed caring for the horses himself rather than hiring grooms to muck stalls and perform daily horse care. Unlike many superstars who succumb to the pressures of fame, Davy's devotion to his horses kept him evenly grounded. 
"Whenever he was with his horses, he was always just Dad or David, not 'Davy,'" the girls recalled. "He loved being with horses and other horse people, whether he was in Florida, California, or England. A lot of the friends he met through the horse community recognized him simply as another horseman —and I think he enjoyed that!"
In fact, Davy liked to tell the story of the day he was at the track and saw a young boy walking along the shed row with his parents. Davy, who had a large bag of carrots in hand, gave a few to the delighted child. Later, the boy's father approached Davy, thanked him for his kindness, and placed a $20 dollar bill in the superstar's hand. Davy laughed happily as he retold this story of being unrecognized, for he viewed himself not as a celebrity, but just as any other horseman and human being.
Throughout his adult life, Davy bred and trained Thoroughbreds both in the U.S. and in England. He also maintained an amateur rider's license and rode in several races for top trainers such as Toby Balding. On February 1, 1996, the once-aspiring jockey achieved a lifelong dream when he guided his horse Digpast to victory in the one-mile Ontario Amateur Riders Handicap at Lingfield Racecourse in Surrey, England. The win on Digpast was uniquely special, as the chestnut gelding was owned by his daughter, Sarah. "To watch Dad cross that finish line in victory was exhilarating," Sarah remembered. "A lifelong dream of his was realized right before my eyes. And to stand beside him at that moment of receiving the winner's ribbon is a memory etched on my heart."
Caring for Others
Stories of Davy's kindness and generosity abound in the horse world. According to friends and fans alike, he was always first to lend a hand, help someone in need or simply give of his time. One fan remembers how he took the time to talk to her about horses after a lengthy concert when it was clear that he was exhausted. Another anecdote involves a woman who was struggling to push her husband's wheelchair when a kind stranger offered to help her out. The woman was astonished to see that the man who volunteered to take over the task was, in fact, the singer she had idolized as a teenager. Davy also provided care for his aging friend and mentor, Basil Foster, in later years.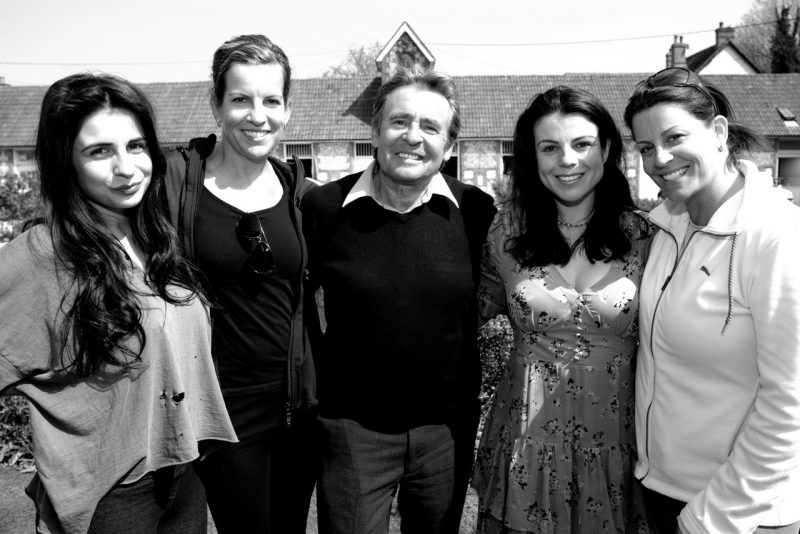 Kindness shaped Davy's life with horses. Over the years, the singer took in many equines that were abused, neglected or otherwise unwanted and made them his own. Others were bred and raised by him from birth, such as Whiskey Bee, a dark bay Thoroughbred mare. According to Annabel, "He really loved Whiskey Bee so much — they had a real connection — and when he settled primarily in the U.S., he missed her. As soon as he could, he had her brought over and she's still a member of the DJEMF herd today!"
At 30 years old, Whiskey Bee lives happily alongside her DJEMF pasture mates: Devon, the resident diva; Billy, the handsome lothario; Baz Foster, the bad boy of the group; and Beau, the resident goofball. Regardless of their bloodlines or origins, all of Davy's horses became family members and were guaranteed a home for life. "He always taught us that when we brought a new horse into our barn, they were a Jones for life," Annabel said.
Birth of the DJEMF
As an active horseman, Davy lived a healthy lifestyle; he always kept himself physically fit and was a lifelong vegetarian. On the morning of February 29, 2012, Davy routinely exercised one of his favorite horses, just as he had most every morning. After cooling out and untacking the horse, however, he began to feel lightheaded and short of breath. Within hours, he was gone — the victim of a sudden, fatal heart attack. He was only 66 years old.
While millions mourned the sad and untimely passing of an icon, his daughters were faced with the daunting question of what would become of his horses. Legal complications with his will at the time of his death left the horses in a precarious position and without funding, and the girls held full-time jobs and had families to support. The four sisters were concerned that their father's beloved horses — many with soundness issues or other special needs — could end up in a bad situation. It was then that the DJEMF was established.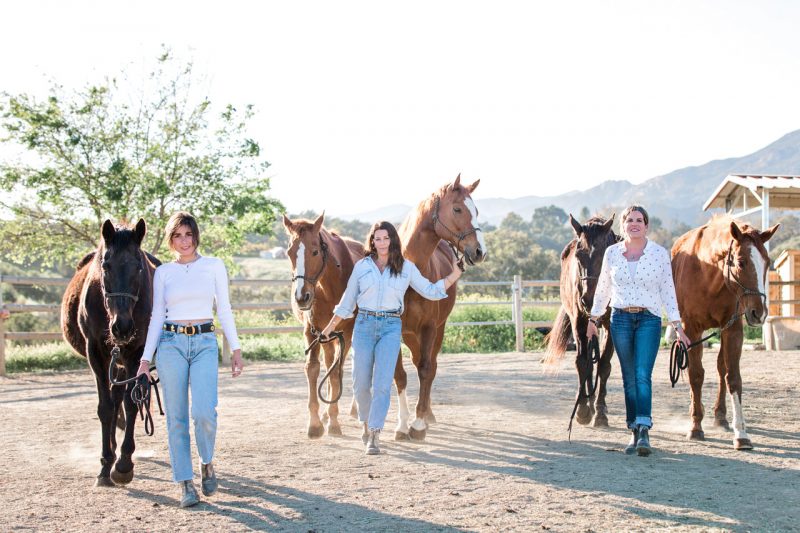 "When Dad passed so unexpectedly, we knew right away that we needed to make a plan for the herd. At the time, he had 15 horses, including several retired rescues," Sarah said. "Many were living with special needs due to their time on the track or the conditions Dad saved them from. It's very difficult to safely rehome special-needs horses, so ultimately we decided it would be best if we created a sanctuary where we could continue to care for them and figure out what was best for each horse." 
Friends, former bandmates and fans around the world pitched in to help offset the rising costs of feed, hay, medicines and other necessities for the herd.
"Fortunately, there are three of us here in California now (as Jessica lives in the U.K. with her husband, Josh, and son Phoenix), so we all share the varied responsibilities with the hands-on and the daily running of a rescue — and we could not do this without some very important people behind the scenes who help us raise funds — mostly Dad's fans who are now part of our family," the girls noted. "A couple of years ago, we moved the herd closer to our homes. In The Irons Farm opened their arms and one of their pastures for the herd, so it makes it easier for us to care for and see them daily."
Sarah's teenaged kids, Harrison and Lauren, assist with the daily chores, and there are several volunteers who help groom and feed the horses. Bolstered by the love of his family, friends and fans, Davy's treasured horses are thriving. "Dad never shied from hard work, so picking up his shovel after he unexpectedly passed was not just a labor of love, but what we Joneses do — fall off and get back up in the saddle," Talia said.
As the herd ages and grows smaller, the Jones girls are considering ways in which to expand the DJEMF. "We're considering a few options, from Thoroughbred advocacy to raising funds to provide grants for small or struggling equine rescues. The conversations are ongoing," Talia said. "We've had some emotional experiences with the DJEMF herd working with Alzheimer's patients, friends going through cancer treatments, and some suffering from depression. With the recent, more stressful climate, we have had people find happiness simply getting dusty alongside us." 
"Horses were such a great passion of Dad's that we can't help but feel him there with us whenever we're at the ranch," Sarah said. "Amazing things happen when we're with his horses. We know Dad is guiding us. Although he would have never expected us to take on his entire herd, we know he would be very proud of us and grateful to his loyal fans for helping create a foundation in his honor."
Lori Ovanessian, who photographed the Jones girls and horses for Sidelines, felt this firsthand. "The girls would light up, laugh and smile whenever they started telling me stories of their dad. I think Davy was looking down during this shoot and smiling and oh, so very proud of all they have done. It was quite surreal."
Nine years after Davy's untimely passing, the lessons that he left for his daughters remain strong. Like any great parent, he gave them roots and wings. Like any great human being, he led with kindness. Far away from the gold records and top-40 hits, the essence of this legend shines most brilliantly in the hearts of those who loved him — and in the foundation that was created in his memory to serve others. In such a way, Davy's lifelong devotion to horses, and to people, has come full circle. For Davy Jones, there could be no greater legacy than that.
People can get to know the herd and make one-time or monthly donations to assist with their care at www.DJEMF.com. There is also an online shop, www.haveyouherd.org, where they offer merchandise to benefit the herd, and an Amazon Wish List where supporters can purchase and send supplies directly to the ranch.
Photos by Lori Ovanessian, simpleefocused.com, unless noted otherwise
Double D Trailers Info