It has been a very busy week for USC Aiken Eventing. Many horse shows and meetings! We had an equestrian club meeting, a meeting for those going to Rolex, a meeting about the FENCE team challenge in April and a meeting with Stable View Farm! Good news is we are getting a lot done! Our meeting with Stable View was wonderful and we even got to catch a bit of Allison Springer's rides on Copycat Chloe and Arthur! Stable View is very enthusiastic about helping USC Aiken Eventing as well as collegiate eventing! We had many riders competing this past weekend at Jumping Branch and Pine Top HT.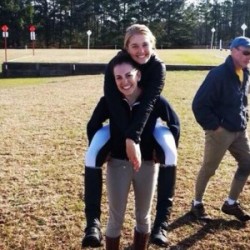 Read more at the source: A busy and successful week!
Article excerpt posted on Sidelinesnews.com from Pacer Pride.
Double D Trailers Info