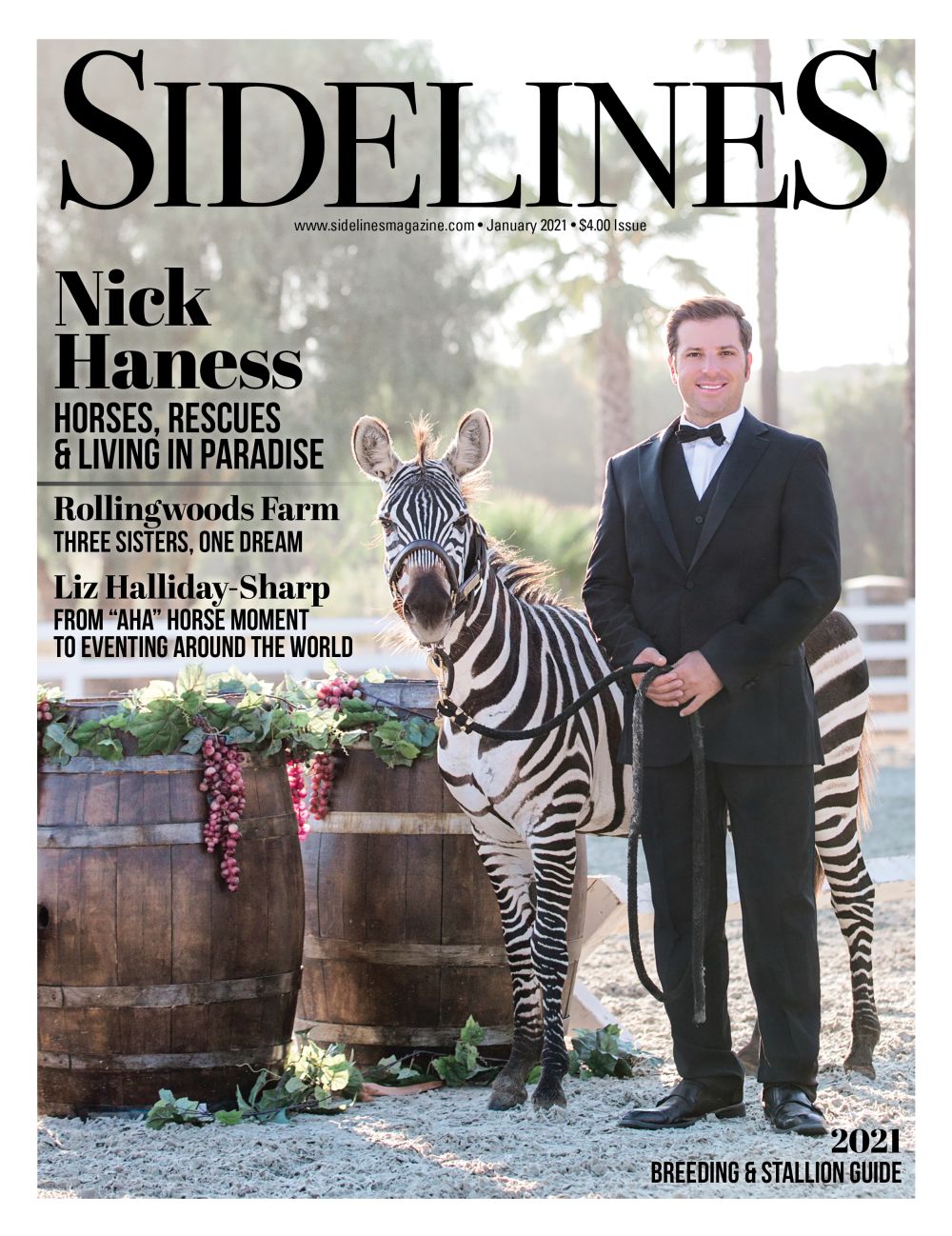 Subscribe for just $9.95 or Order Individual Issues Here! CONTENTS 28 Charity The Armed Forces Equestrian Center Changing Lives Outside the Box 32 Eventing With Boyd Martin 34 Nick Alexander Phillips Pony Fever to Boutique Breeder 42 Cheryl Maye A Family Business Raising Welsh Ponies 44 Liz Halliday-Sharp Shifting Gears
Tagged under:
2021 Sidelines Stallion
,
Anthony Valentino Robinson
,
ashlee bond
,
boyd-martin
,
breeding guide
,
charity
,
Cheryl Maye
,
Dressage in 2021
,
Equestrian Law
,
hunter jumpers
,
Karen Golding
,
Liz Halliday-Sharp
,
Master of Equine Art
,
Nick Alexander Phillips
,
Nick Haness
,
old salem farm
,
Olympic Trainer
,
Quinn Iverson
,
Rollingwoods Farm
,
Selling Your Horse Through a Broker
,
Sidelines Superstars
,
Silly Girlzz
,
Sports Psychology
,
Sue Ashe
,
Tanner Pfeffer
,
Teens Making Bracelets
,
The Armed Forces Equestrian Center
,
washington international horse show
,
welsh ponies
Tuesday, June 11 2013
by Editor
(SPRUCE MEADOWS, Calgary, AB): The final day of the Spruce Meadows 'National' Tournament had two exciting competitions that featured speed and stamina. Leslie Howard (USA) and Lennox Lewis 2 took their second victory in the $175,000 Nexen Cup 1.60m Derby, equaling their 2011 finish
Sunday, June 09 2013
by Editor
Ashlee Bond Speeds to Victory in $60,000 TransCanada Parcours de Chasse, Katie Dinan Tops ConocoPhillips Junior/Amateur Cup 1.40m   (SPRUCE MEADOWS, Calgary, AB): The biggest prize money purse on offer at the 'National' Tournament was in today's $400,000 CN Reliability Grand Prix, CSI-W 5*, and it was Kent Farrington (USA) who took home the winner's share for the second year in a row with Uceko.
Tagged under:
ashlee bond
,
career
,
cn reliability
,
green
,
horse country chic
,
house
,
in the irons
,
jumper
,
sidelines-magazine
,
spruce-meadows
,
swiss
,
tucker the wunderkind