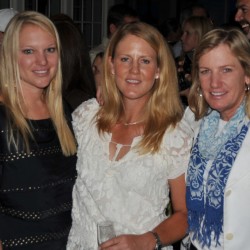 Tuesday, May 08 2012
by Editor
Rolex Kentucky Three-Day Event provided the first major step in the US team selection process for the 2012 Olympics. Several riders made incredible bids for their ticket to London and on May 6 Beverly Equestrian Center (The Plains, VA) celebrated the three eventers for their rides 'round Rolex. Marilyn Little-Meredith, Allison Springer and Karen O'Connor celebrate Rolex and their quest to make the US 3-day team for the London Olympics this August with a congenial crowd at Beverly Equestrian Center. © Lauren R Giannini   Allison Springer & Arthur – they broke through several years of bad luck and misfortune to finish second overall and the best of the Americans to win the USEF National Four-Star championship. In the event that Allison & Arthur make the team, this will be their first Olympics.
Tagged under:
archives
,
chasin'
,
december-2010
,
december-2011
,
eventing-nation
,
february-2011
,
february-2012
,
martin-usa
,
september-2010
,
show world
,
wordpress-org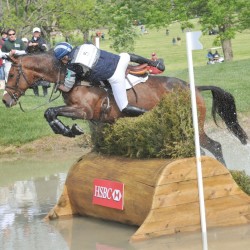 Sunday, April 29 2012
by Editor
Ch-ch-ch-ch-changes – Ka-CHANG! Yep, Derek di Grazia created a cross-country test that demanded precision and riders minding their Px & Qs every step of the way.